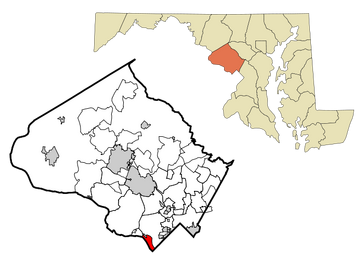 Brookmont
is the real world location in the United States outside of Washington D.C. it is also the main location and metonym of the central headquarters of Interrealm.
Brookmont in Real Life
From Wikipedia:
As an unincorporated area, Brookmont's boundaries are not officially defined. Brookmont is, however, recognized by the United States Census Bureau as a Census-designated Place, and by the United States Geological Survey as a populated place located at 38°57′21″N 77°7′38″W (38.955810, -77.127094). According to the United States Census Bureau, the place has a total area of 2.0 square miles (5.2 km2), of which, 1.4 square miles (3.6 km2) of it is land and 0.6 square miles (1.6 km2) of it (30.96%) is water.
Brookmont in Interrealm
Brookmont in the distant future underwent radical changes prior to development under the Solterran Government. Its population changed radically with the shifting historical trends, median income rose and collapsed since the Second Dragon War. After which the CPD was all but abandoned until the Sexton Treaty needed a international zone to establish Interrealm. After several locations were consided, the abandoned CDP is chosen for redevelopment. With old houses demolished and the land leveled out, the space was officially declared an international zone by the treaty.
However while the original CDP is changed, a new town being built in its place outside of the Zone of Disenchantment.
Community content is available under
CC-BY-SA
unless otherwise noted.